The Experience At the Inn
Create Memories to Last a Lifetime.
Escape from your daily hustle as you enjoy the serenity of one of Wisconsin's Great Romantic Inn's, offering a hotel lodging alternative. Enjoy a tradition of warm personal service, breathtaking views from the front veranda porches and comfortable accommodations. Whether you are a newlywed, on a second honeymoon, or merely seeking refuge from the fast pace your life entails, your stay at Angel Inn on the shores of Green Lake, WI, is the sanctuary you are looking for to provide a truly memorable experience.
A Refuge You'll Want to Return to Again and Again
Refreshed and renewed, you may leave this serene retreat in Green Lake, WI far behind, but you'll never forget the idyllic days and nights you spent at Angel Inn. Discover a refuge so calming and unique that you'll want to visit this Wisconsin getaway every season of the year—discover Angel Inn . . . a little boutique Inn on the shores of Green Lake.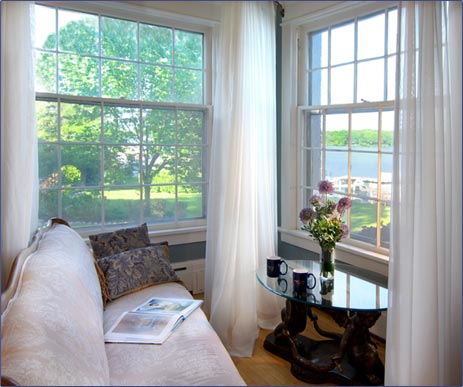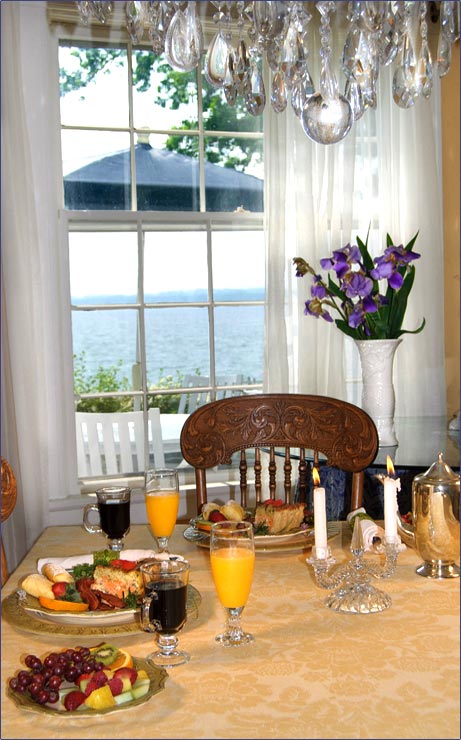 Superb Gourmet Breakfasts and Unmatched Lake Views
Awaken with the aroma of freshly brewed coffee and generous full breakfast served in the lakefront dining room, a specialty at our boutique hotel. Join us each weekend afternoon from 4 to 6 p.m. to sample our complimentary specialty Wisconsin cheeses while enjoying a glass of selected wines. After the sunset each evening, the romance begins as the moon's shimmering light reflects across the lake to the Angel Inn shore.